Reminder tomorrow, October 18th, is Picture Retake Day. If your student is retaking their school picture, the original picture packet needs to be returned and a $5 charge for retakes may apply.

CORRECTION: Game is Thursday, October 20th, NOT Friday.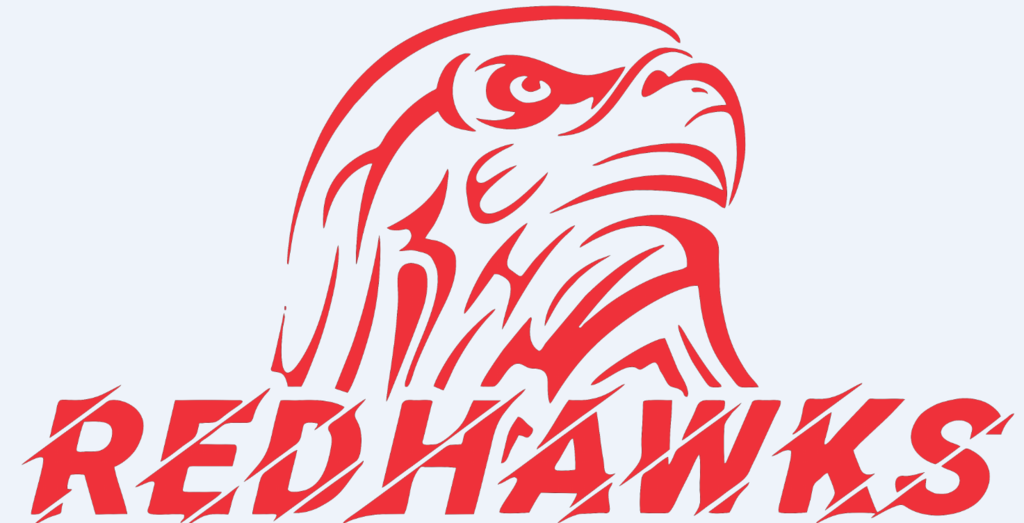 Redhawk Fan Bus to Philip! We will have a fan bus heading to Philip for the playoff football game on Friday. We will not have a final cost per person until we know how many riders are going, but expect the cost to be no more than $25 per rider. To book a seat, please contact Dr. Bass by email at
eric.bass@k12.sd.us
. Deadline to book seat will be Tuesday, October 18th by 10:00 AM.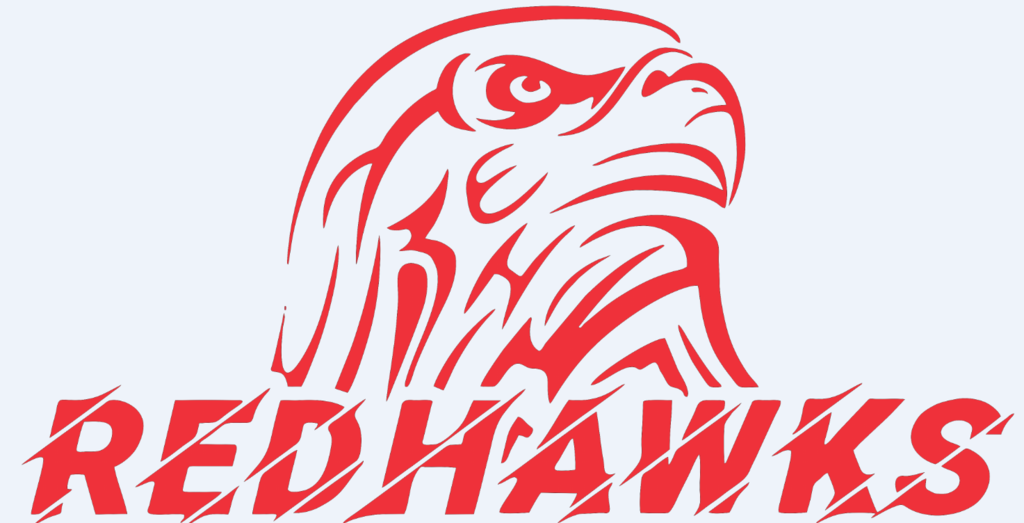 The Estelline School District will have a 1:00 dismissal on Thursday, October 20th for the Playoff Football game in Philip. The game is scheduled to start at 6:30 CT/5:30 MT.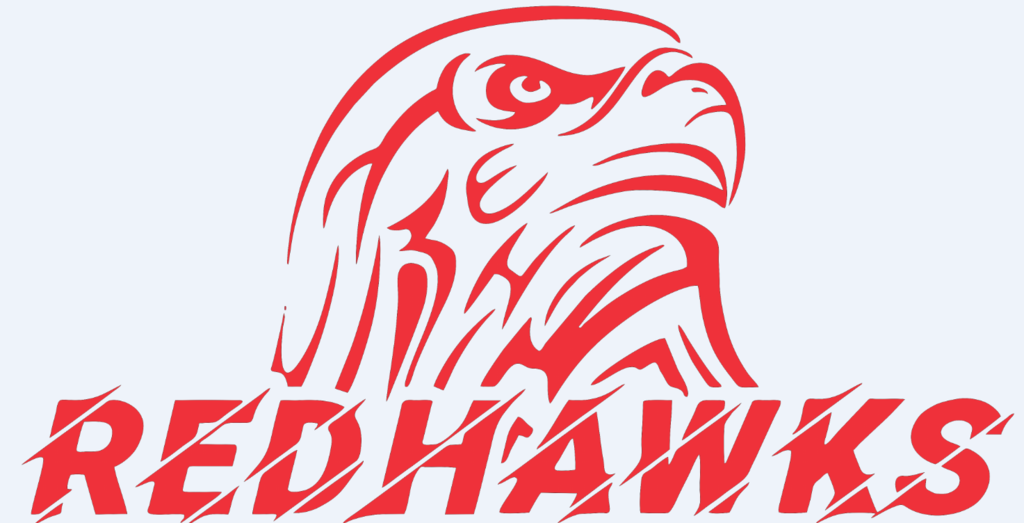 Thank you to the Estelline Fire Department for speaking with our students about fire safety today!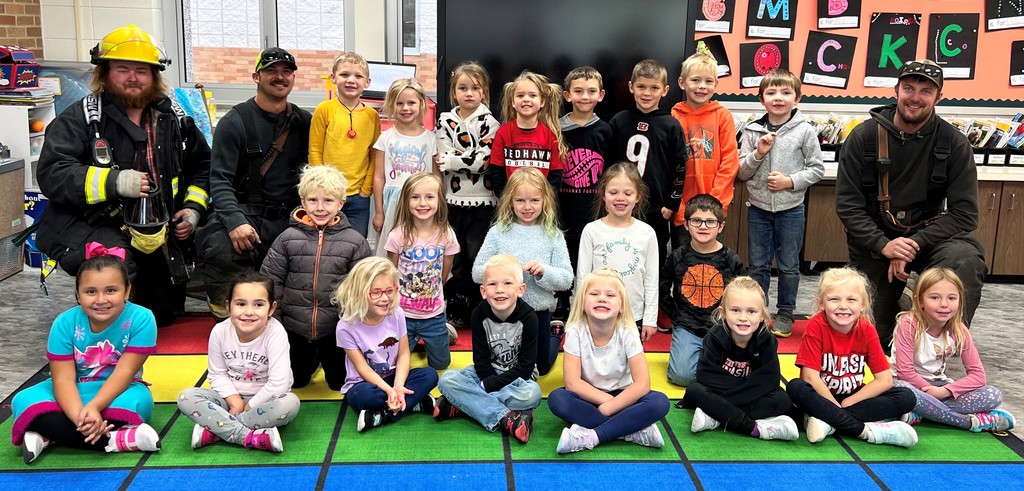 Thursday breakfast will be biscuits and gravy instead of sausage, egg, and cheese biscuits.

Important flu shot clinic information. Please read carefully. Insurance card/Medicaid information is due back to the school by Thursday, Oct 13.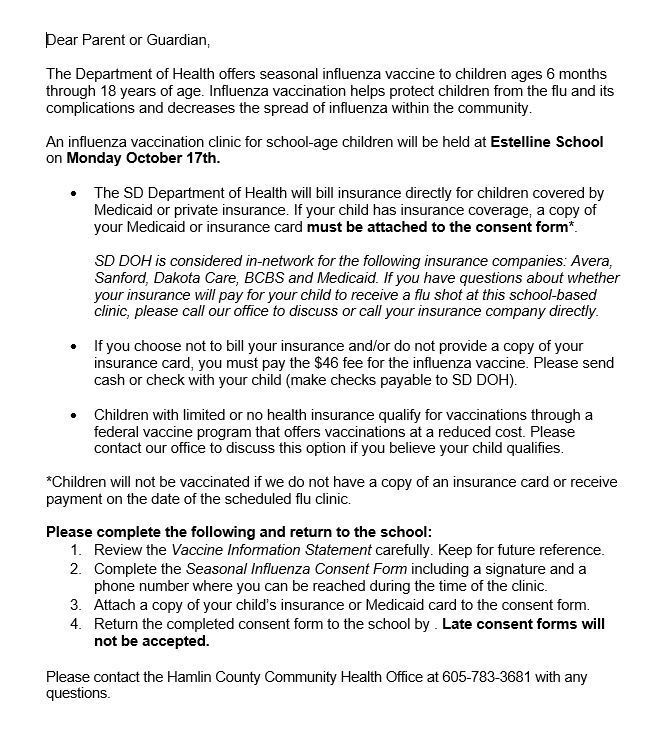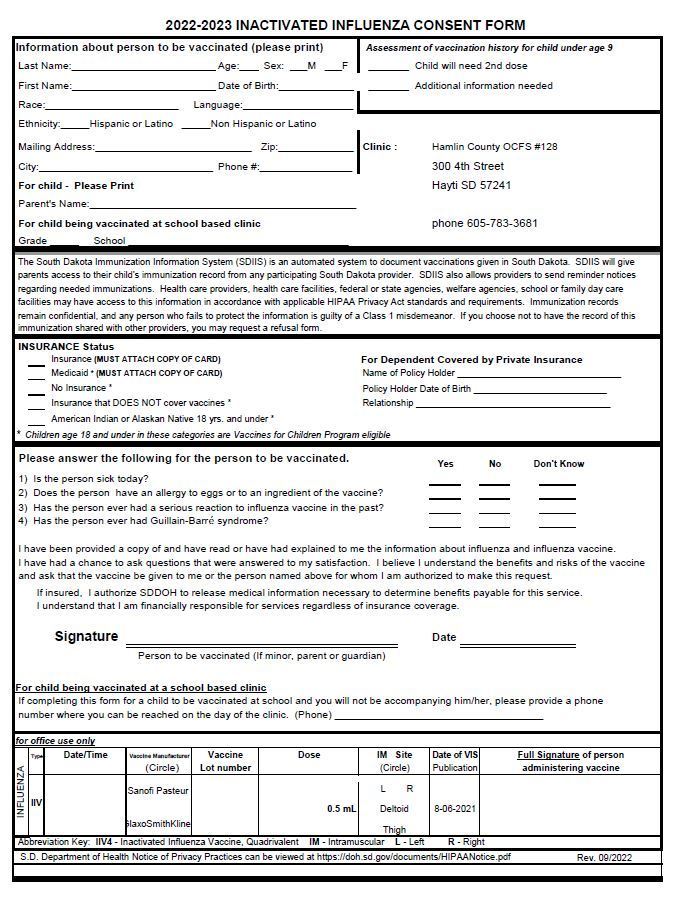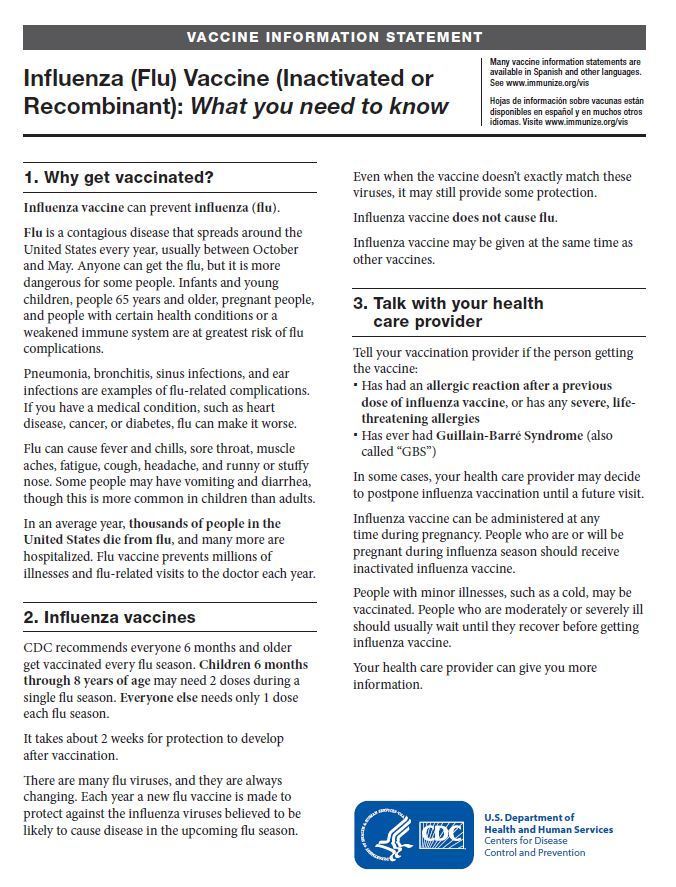 Good luck to the Redhawk football team as you take on Warner tonight! @Warner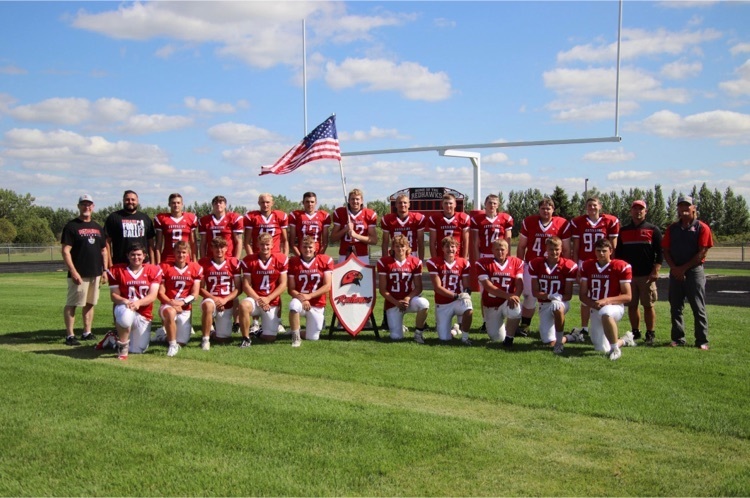 Looking forward to seeing everyone during conferences Thursday from 1:30-8:00. Reminder: 1:00 PM dismissal Thursday. Bake sale fundraiser during conferences. No school Friday or Monday.
Good luck to the cross country team as you travel to Hendricks today!
Good luck to the cross country team at your meet today! @Hendricks
Good luck to the Redhawk football team as you take on Waverly South Shore in the homecoming game tonight! @7

Due to the high wind forecast for tonight, the Burning of the "E" has been postponed to a later date.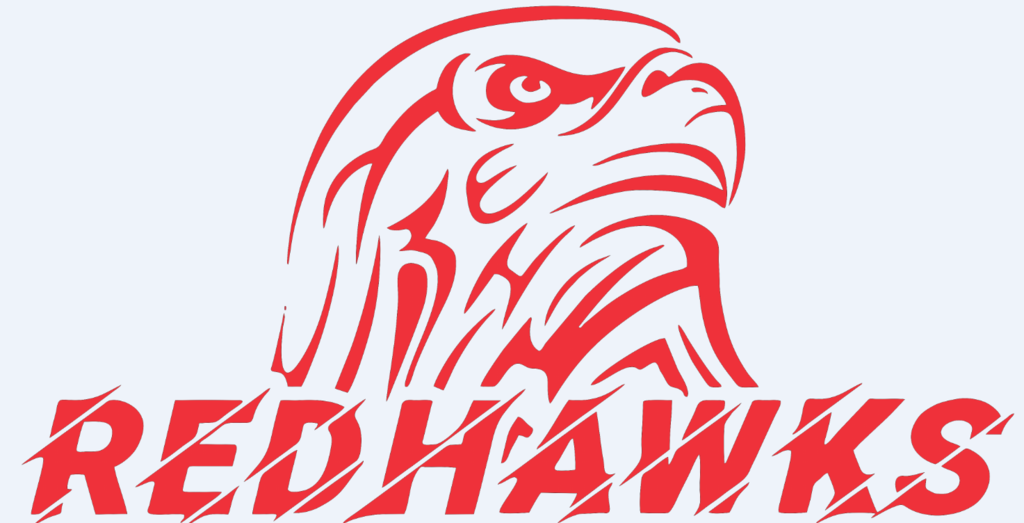 YEARBOOKS, YEARBOOKS, YEARBOOKS!! The 2021-2022 Estelline School District Yearbooks are available for purchase in the High School Office. The cost of the Yearbooks is $40. Stop in and get yours today!!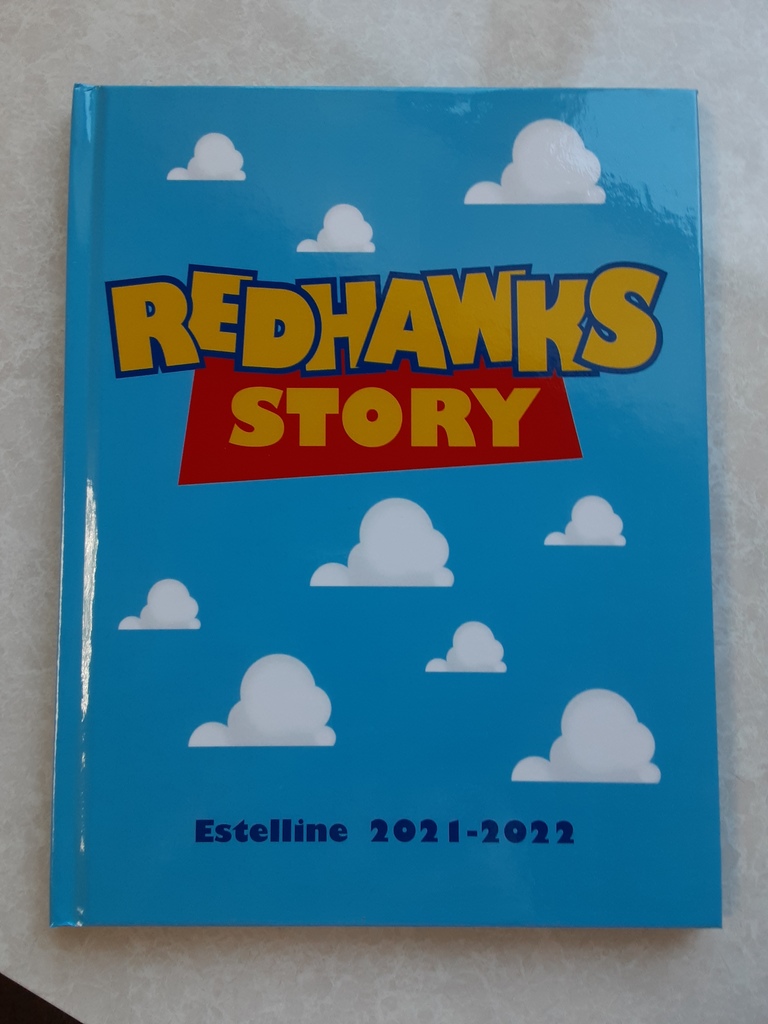 Good luck to the Redhawk volleyball team as you take on Flandreau tonight! @Hendricks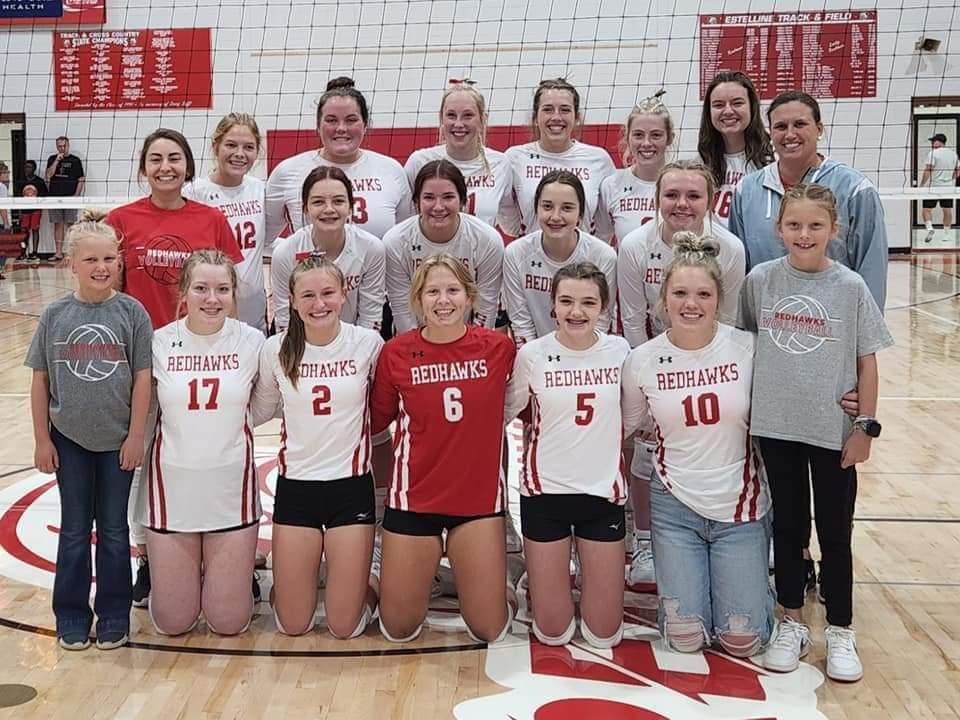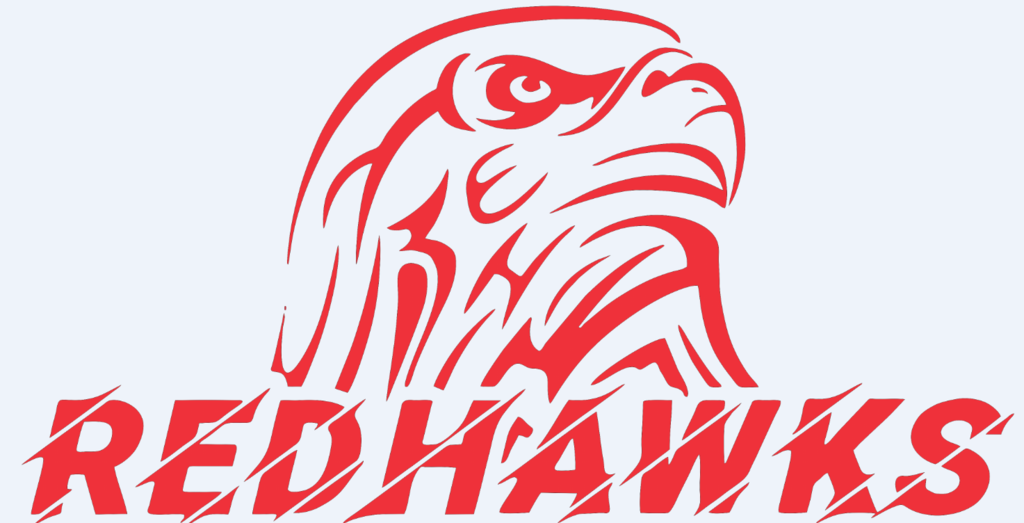 Good luck to the Redhawk football team as you take on Centerville tonight! @Centerville