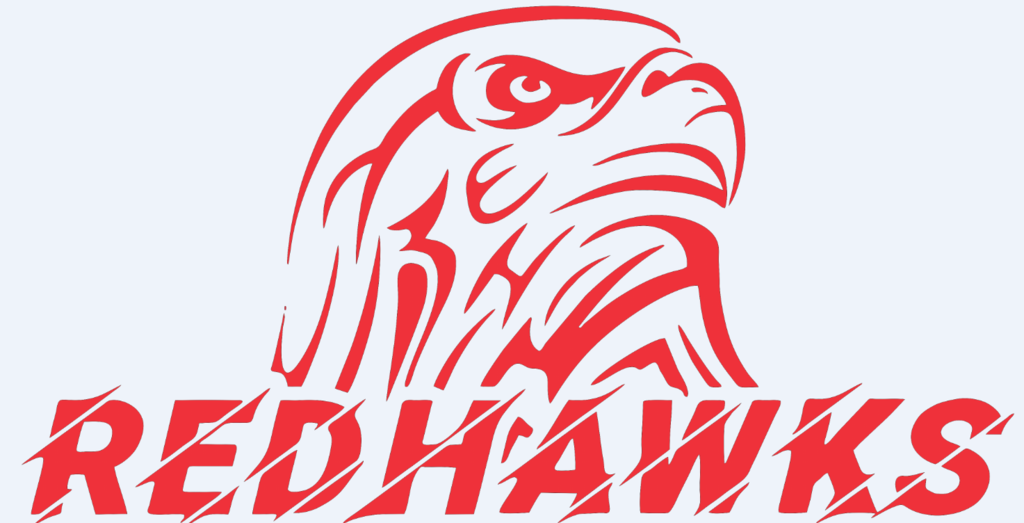 Reminder Parent/Teacher Conferences are next Thursday, October 5th. School dismisses at 1:00 pm. Conferences are 1:30-8:00 pm. No school Friday, October 6th and Monday, October 9th.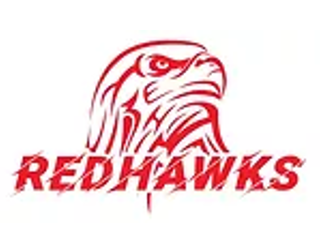 Good luck to the Redhawk football team as you take on Waverly-South Shore tonight! WAVERLY-SOUTH SHORE @7:00 -Theme for tonight is USA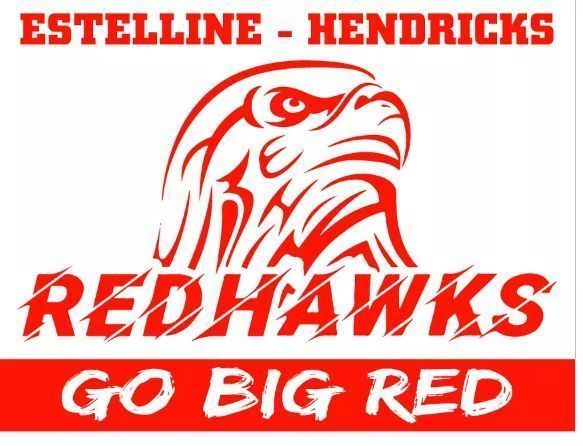 Reminder the JH football game at W/SS starts at 4:30PM tonight, followed by Varsity at 7:00PM. As of now, there will NOT be livestream to the game due to network connections. If it changes, information will be sent out. Waverly/South Shore is also hosting a tailgate fundraiser for one of their students. Let's show them our Redhawk support!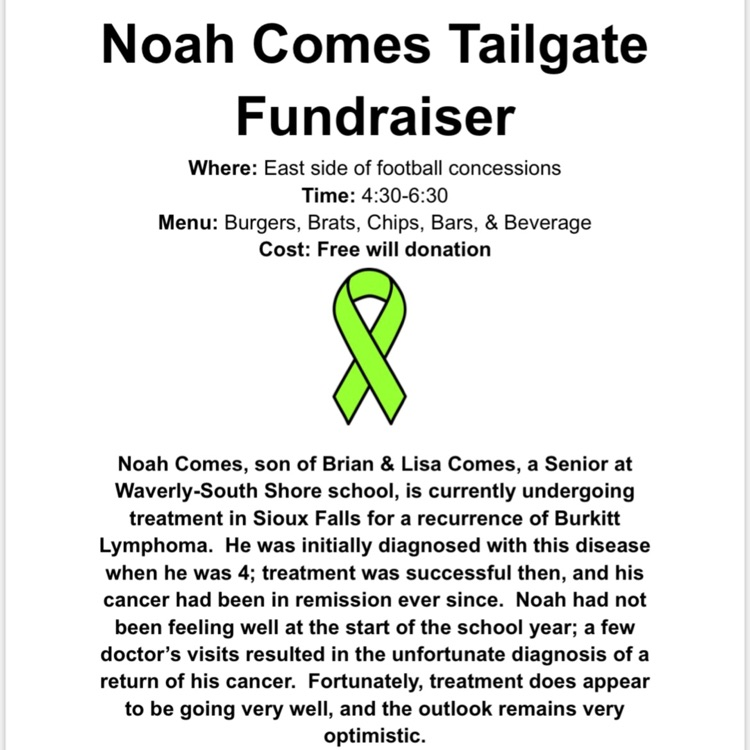 Good luck to the Redhawk volleyball team as you take on Desmet tonight! DESMET @7:30
Support the EH Redhawks! The Estelline Student Council is holding a fundraiser to support attendance at the State Student Council Convention in Rapid City. Members would like to paint a red "E" on your driveway. The cost is $25. Email to setup a time for us to come and paint.
morgan.hanenberger@k12.sd.us
erika.hauck@k12.sd.us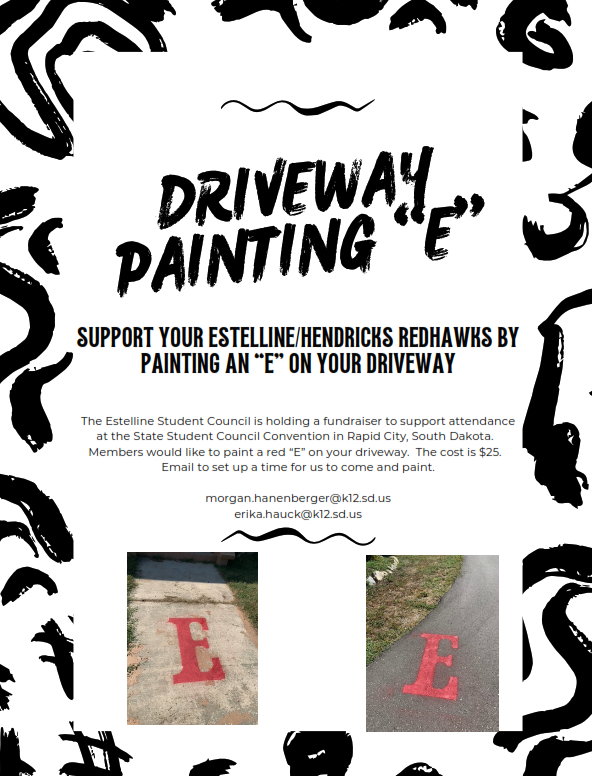 November is Pancreatic Cancer Awareness Month and we would like to show our support for Mrs. Watt with a t-shirt fundraiser. Orders will be due Friday, October 13th at 10AM and should arrive by the end of October. They can be shipped to your home or delivered to the school. All sales generated from the store will go to her to offset any expenses she needs help with. Help us support Mrs. Watt!
https://cwatt23.itemorder.com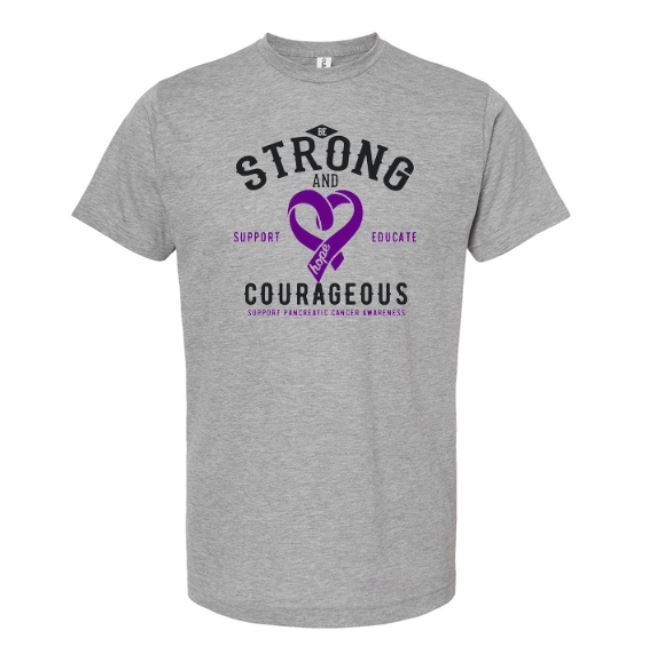 Good luck to the Redhawk volleyball team as you take on Flandreau Indian tonight! FLANDREAU INDIAN @7:00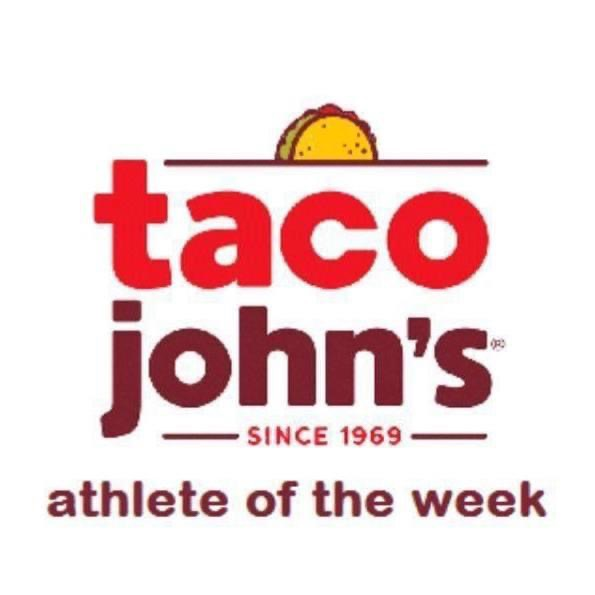 Good luck to the Redhawk cross country team as you travel to Sioux Valley today! MEADOW CREEK GOLF COURSE @4:00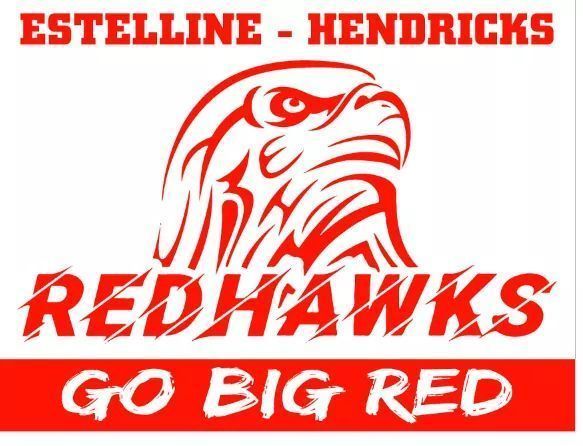 JH Football @ Waverly/South Shore on Friday, September 29th, has been moved to 4:30PM due to parent's night at W/SS. Varsity will still be at 7:00PM. * JH bus will leave at 2:45PM. Varsity will leave at 4:15PM.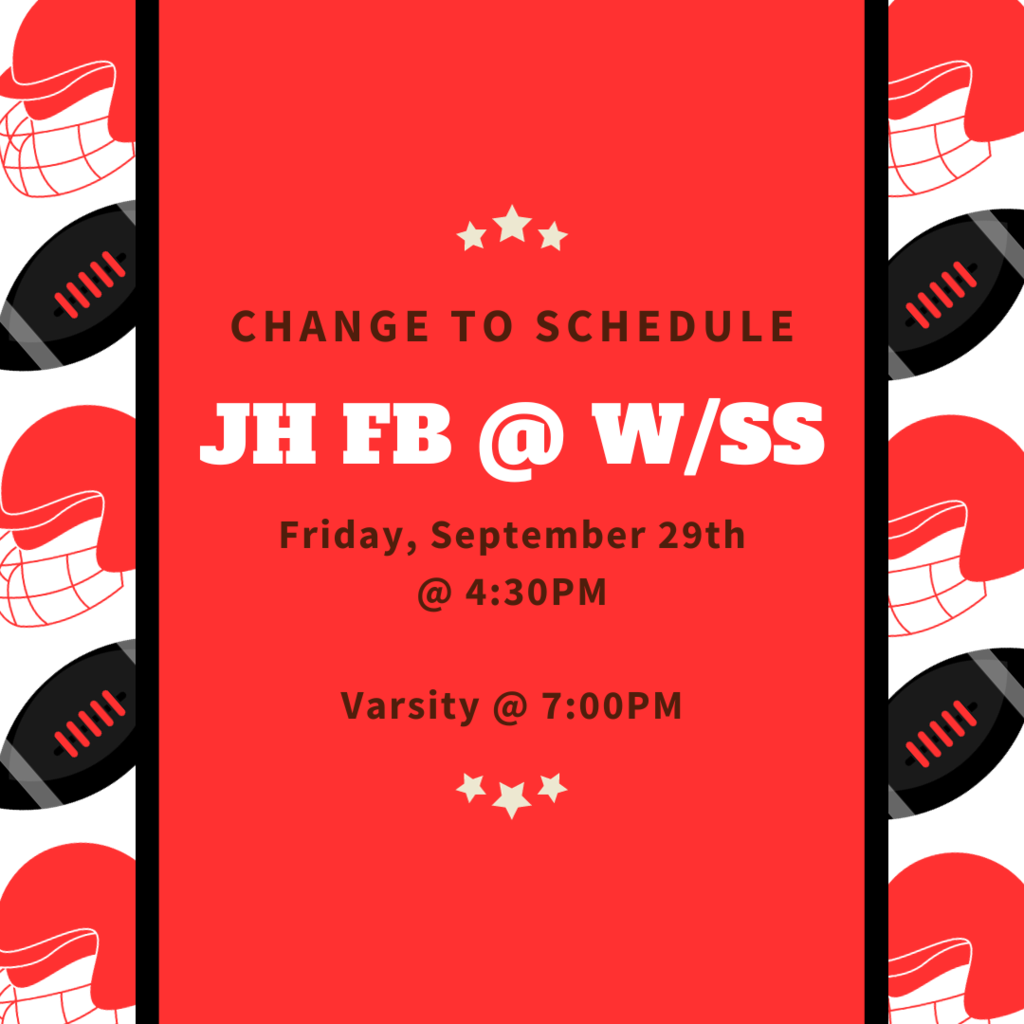 Redhawk activities for the week! It's a busy week on the road for the Redhawks.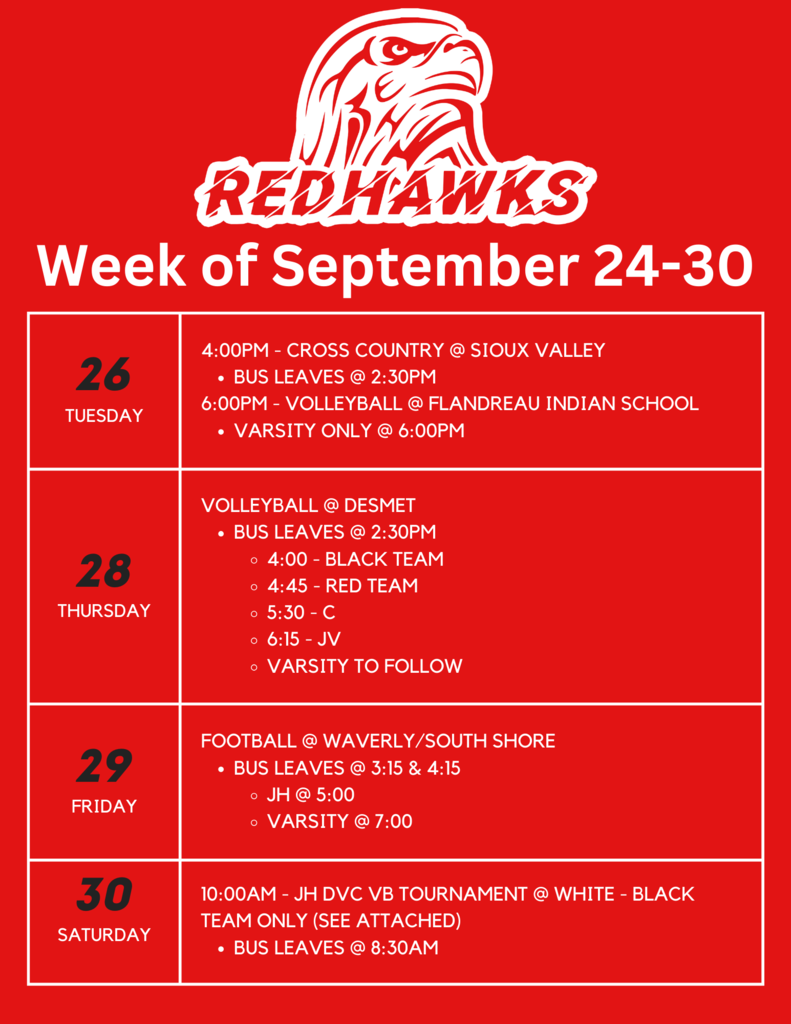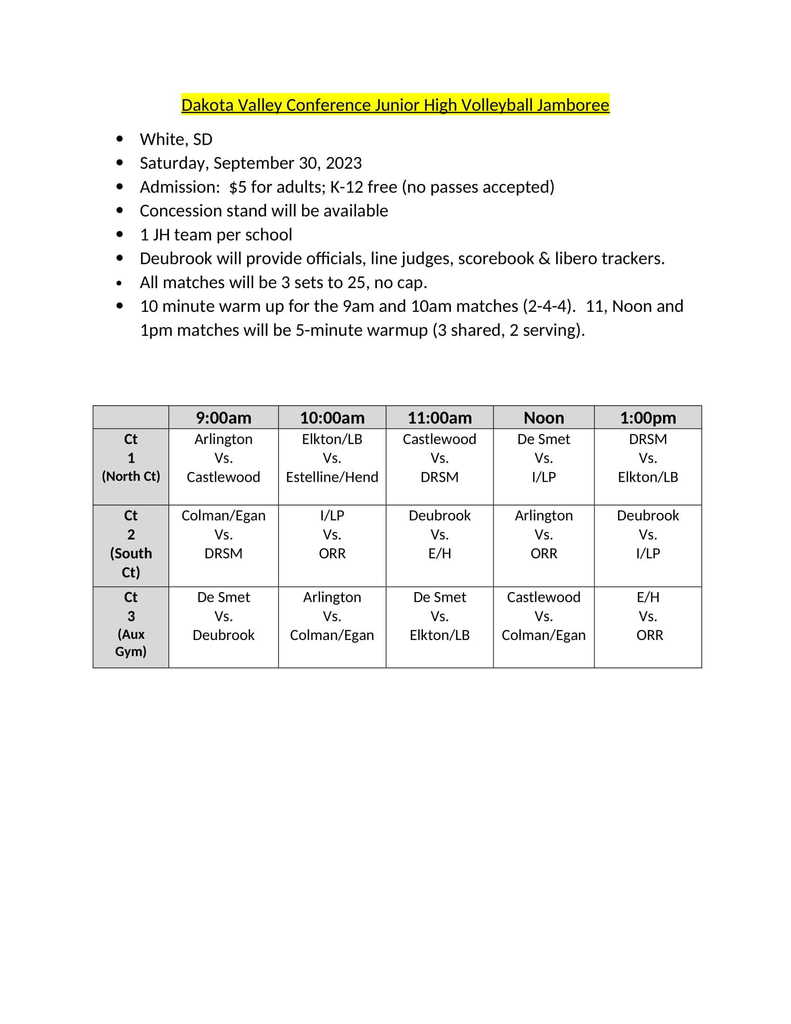 Happy Homecoming and good luck to the Redhawk football team as you take on Centerville tonight! ESTELLINE @7:00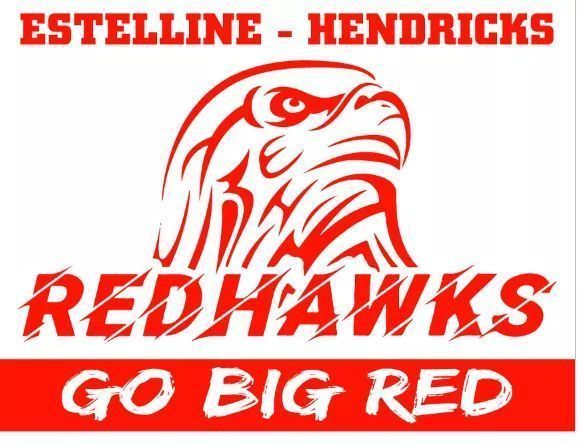 Saturday, September 23, cross country meet at Castlewood has been CANCELLED due to the forecast for tomorrow.

A few updates: 1. Parade route has been adjusted to one block north to avoid fresh asphalt on Arthur Ave. We will turn East on Bell Ave. 2. Float lineup will begin at 12:30. Parade will start at 1:00PM. 3. Grades 6-12 movie night featuring The Sandlot will be in the HS gym following the football game.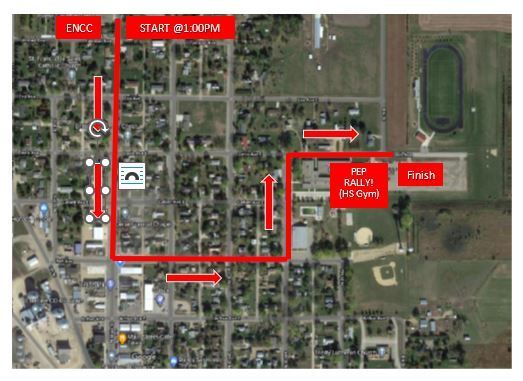 The JH football game against ORR on Monday, September 25th has been CANCELLED.
Good luck to the Redhawk volleyball team as you take on Deubrook tonight! DEUBROOK @7:00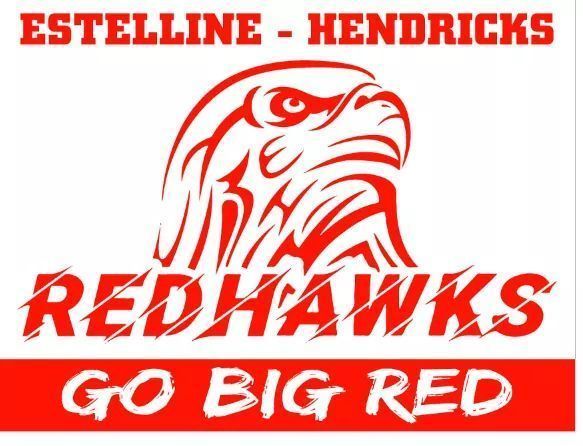 Due to a team dropping out of the JH VB tournament, attached is the most updated schedule for Saturday, September 23rd.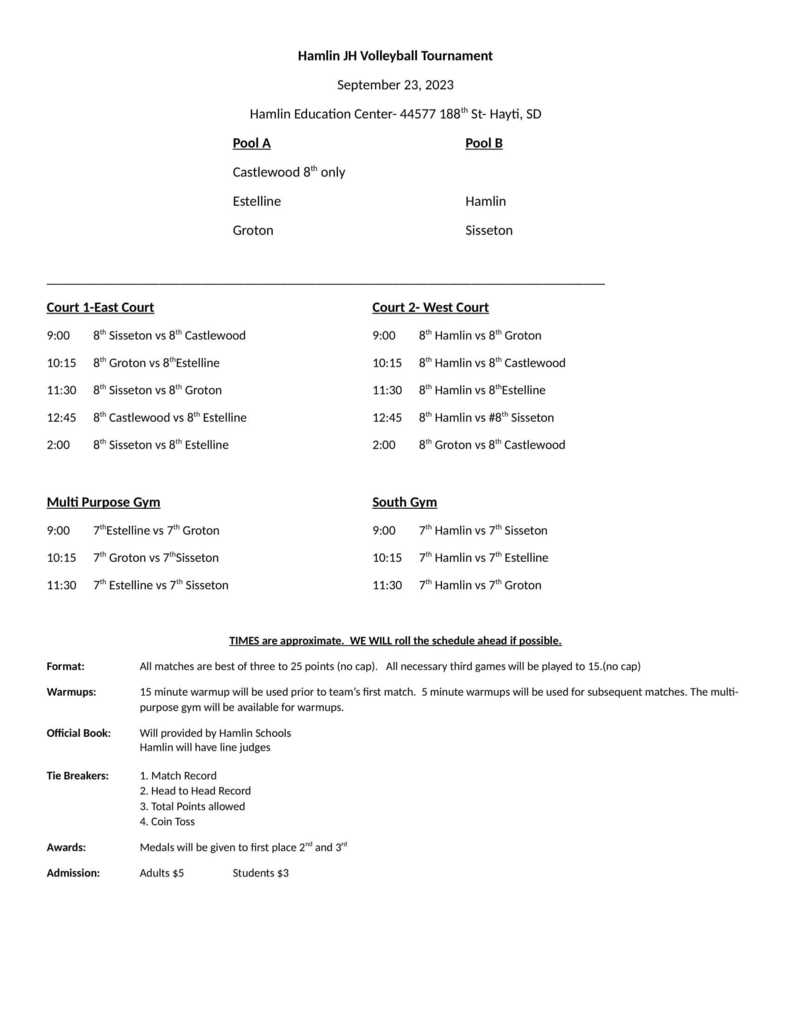 JH FB vs. Centerville has been added for Friday, September 22nd at 4:30PM. * JH @ 4:30PM * Varsity @ 7:00PM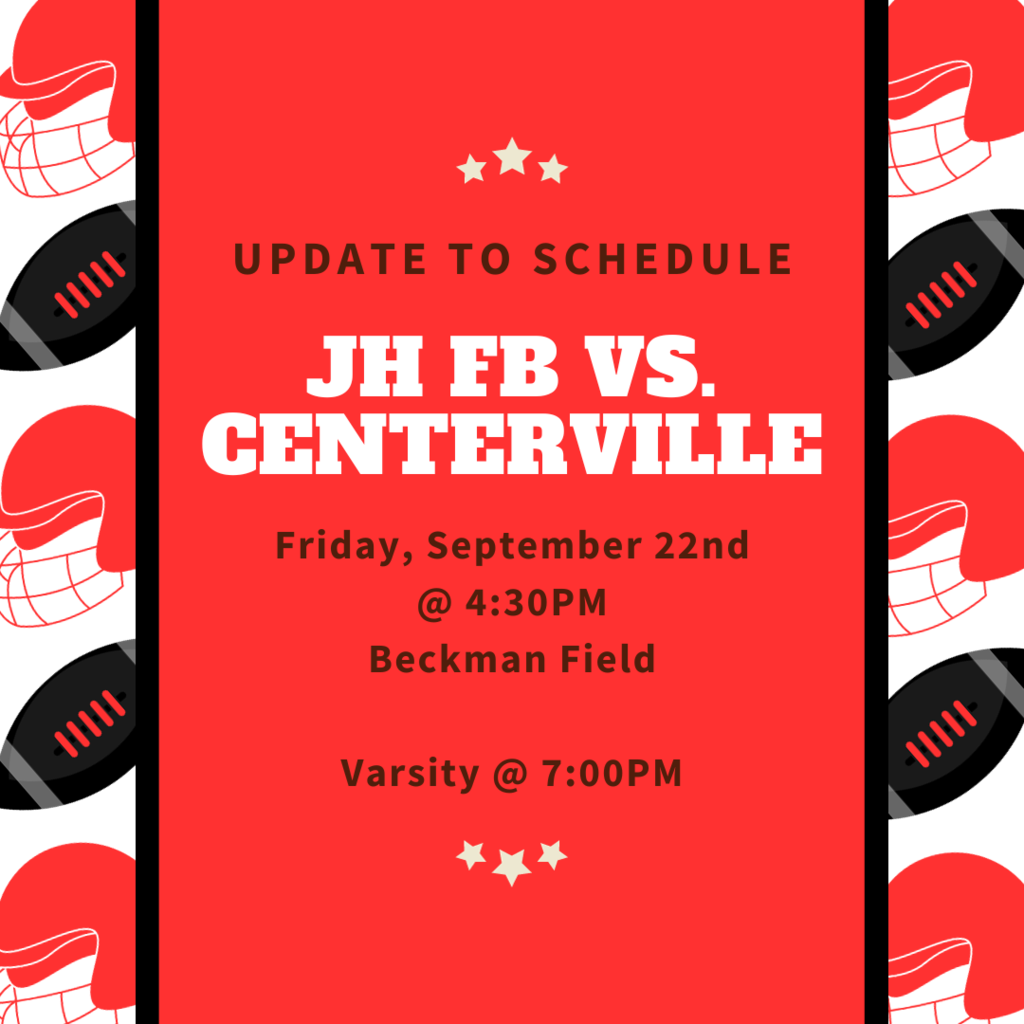 Good luck to the Redhawk volleyball team as you take on Hamlin tonight! ESTELLINE @7:00